Every now and then I feel like sharing with the world things I think are pretty amazing. And well, this is one of those days.
The Nick & Norah's Infinite Playlist Soundtrack

The hubs and I saw this movie over the weekend and I really enjoyed it. However, what I enjoyed most was the soundtrack! There are very few CD's that can make me genuinely happy while listening and this is definitely one of them. I absolutely love it - I could listen to it all day with a big cheesy grin on my face. It reminds me of being young, in love and carefree. So please check it out (along with the movie)!




Dexter

We recently got into this show while it was being re-aired on CBS (without the violence or sex) and were instantly hooked. Everyone kept telling us how much better the second season was and of course, how much better it was with the violence and sex so we bought the second season box set on a whim a couple of weekends ago while at Target. Definitely do not regret that impulse buy! It was ridiculously amazing and furthered our obsession. Unfortunately we don't have Showtime so we'll have to download torrents for this current season. If you like your entertainment a little on the darker side, please check it out if you haven't already. Michael C. Hall (is he hot? is he creepy?) is incredible and it is one of the best written shows I have seen in awhile.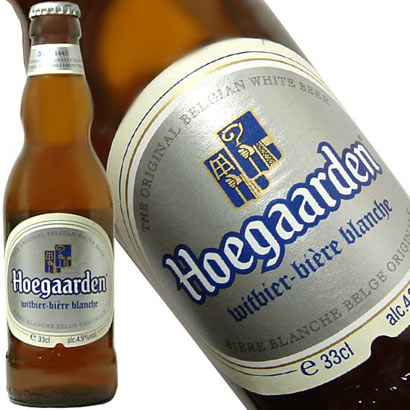 Hoegaarden Beer

I have fancy taste in beer. I don't like Bud, Miller or Heineken. I do, however, enjoy a nice cold Hoegaarden. It's Belgian and good. Plus you can't go wrong with a name like Hoegaarden. It's really fun to say over and over again while drunk (I know from personal experience). Apparently it is classified as a beer that "does not travel well" so the ones we snatch up at our local supermarkets don't taste nearly as good as those closest to the brewery, which makes me wonder how ridiculous this beer must taste in Holland!
So there you have it, folks!
Hope you enjoyed what I have been enjoying lately ♥